Services – System Implementations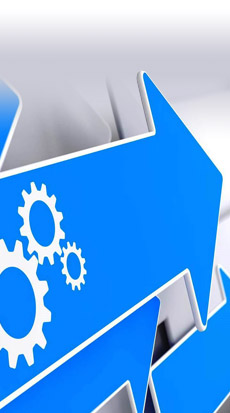 A successful ERP system implementation builds the foundation for your company's future growth and profitability. New Paradigm CFO's seasoned professionals have the experience you need to make a smooth transition to your new system, without pulling your valued leadership team away from their ongoing roles.
It's a good rule of thumb that the cost to implement a new ERP system will run 100% to 200% of the software/licensing itself. And it's the quality of your implementation that will determine success or failure. A well-planned, well-staffed and well-executed implementation project will result in:
Minimal disruption to your business
Maximum acceptance and quick adoption (which fosters employee retention)
Leveraging the full power of your new system
Cost savings and labor efficiencies
Better reporting on which to base Management decisions
Quick Return on Investment
And more....
Often, implementation support provided by the vendor's personnel fails to fully address indirect elements like: Redesigning processes and workflow to leverage the new system's full power, and training users throughout your company (which can be the largest implementation expense and is critical to acceptance & employee retention).
If you're planning a system implementation in the near future (or if you need help finalizing a recent implementation), schedule a complimentary Discovery Meeting to discuss your needs with one of our experienced CFOs by clicking
here
.
« Return to Services overview


Click here to request a call back.

return to top of page